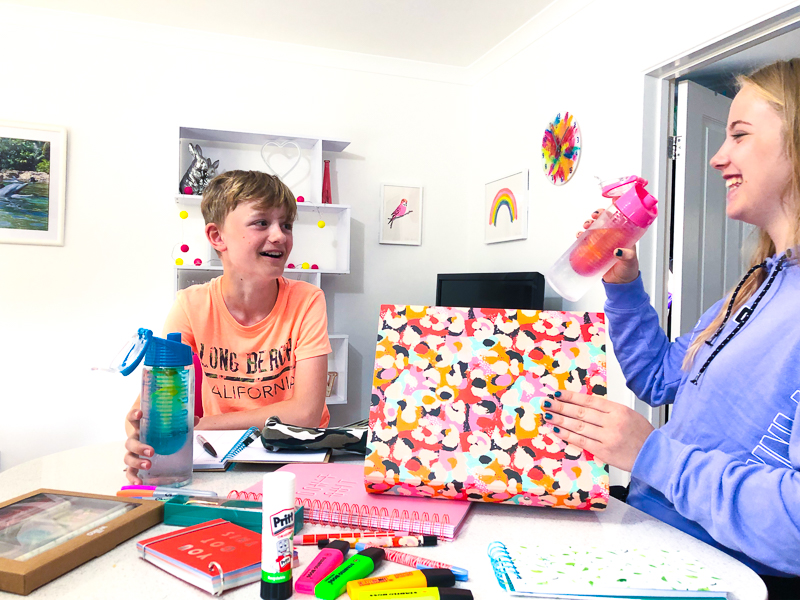 It's been a long, long 5 months off school. And I mean long..! Don't get me wrong – our school has been brilliant, and we're lucky that the kids have been able to keep up with learning during the pandemic, but they've missed their friends, they've missed the routine of school – the lesson bells, the corridor banter, the extra-curricular activities they do. In short, they can't wait to go back to school.
Advertorial content: this post contains links to wilko products we were given to review, and I have been paid for my time in creating the content. All images and opinion are my own.
Getting my kids excited about going back to school has never been so easy!
Of all the children missing school due to Covid 19, I think teenagers have had it hardest. Teens basically want to spend all their time with their friends – being in lockdown with no one but their parents (and their siblings) is the exact opposite of their ambitions. Also, bored teenagers aren't the easiest people to live with. So now that we're just a week away from the new school term, the excitement is palpable, and I don't just mean the kids!
The arrival this morning of a parcel of back to school stationery from wilko has only added to the buzz of planning for their first day back at school, and they have both disappeared to start organising their backpacks ready for Thursday. Result!
Here's what they love about wilko's back to school goodies:
Our favourite things from the back to school range at wilko
Wilko notepads
Like me, my daughter is a planner, so a range of colourful notepads is right up her street. She started on this bright turquoise To-Do notepad right away, but I've secretly got my eye on it for my kitchen planner. You know, the list you make every morning over coffee, that never actually gets done, and that you have to transfer over the next morning? I'm thinking with this on my kitchen counter I'd probably manage to tick off at least 2 or 3 of my life admin tasks every day. And if not, at least it looks pretty…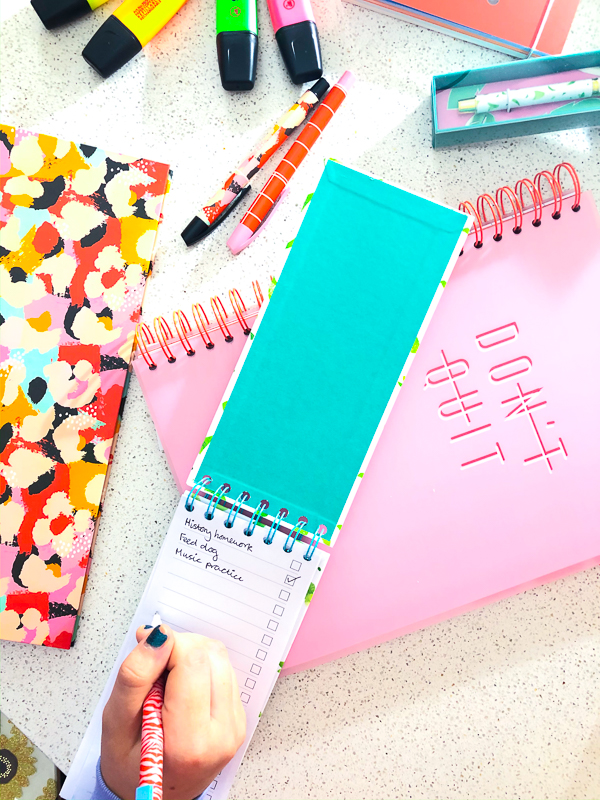 I'm also rather taken with the lovely Don't Quit notepad (well it's pink, so it has my name all over it, right?) Sadly, she's already started drawing graphs on the graph paper section. The notepad is split into sections with various dimensions of lined, graph, and blank paper, to keep kids supplied all year with paper that's perfect for any type of homework.
Maddie has also taken possession of the You Got This note cards, which she says will be perfect for flash cards now that she is going into her GCSE year. I find these small oblong cards all over the house as she creates reminders of Shakespeare quotes about pathetic fallacy, and the chemical symbols for tin (Sn, if you're wondering). These notes are paper, but she says the ring keeping them all together makes them useful for carrying to school, so she can make her notes whenever something comes up that she really needs to remember for an exam (like what year the plague broke out in England).
Wilko colourful pens
There was definitely a scramble over the coloured pens and highlighters between my two. What I Iove about wilko is that you can get everything you need all in one place. My kids go through Sharpies and highlighters really fast, and I've had to buy a stash of glue sticks, because they're like gold dust here. Wilko also have some really good 3 for 2 offers on back to school supplies, so it's an easy way to save money on basics. Visit wilko.com to see all their current offers on affordable back to school items.
New water bottles and lunch boxes
Where do all the water bottle lids go? I can't tell you how many water bottles we have kicking around the house that are completely redundant due to their lack of lids. So a new water bottle is a must in our back to school purchases. Both our kids now have these bright infuser water bottles that I can stuff with fruit – it does make them more likely to drink during the day, which I'm constantly nagging them about, and I can convince myself that they're getting some vitamins from the lemon.
Maths essentials
When they start secondary school, most kids are asked to buy a maths set. Now, it's decades since I used a protractor (and I'm still not sure what they're used for, if I'm honest), but need one they do. They also need a compass, a small ruler, an a pencil sharpener. Luckily wilko have packaged everything up in an inexpensive maths set for parents like me who are scratching their heads at the school supplies list.
They also need calculators, and they get to take them into exams! And all I can think is that that B I got for my Maths O Level could easily have been an A if I'd been allowed a calculator in the exam hall. Lucky kids!
Back to school gift sets
For those kids who are reluctant to return to school, I loved the wilko collections. Really pretty pens, notepads and stationery sets that you could package together to make a thoughtful gift to help a child get their head around the new school year after so long away.
Like I said though, my kids can't wait to get back to school. So I'm claiming this adorable stationery stash for my own.