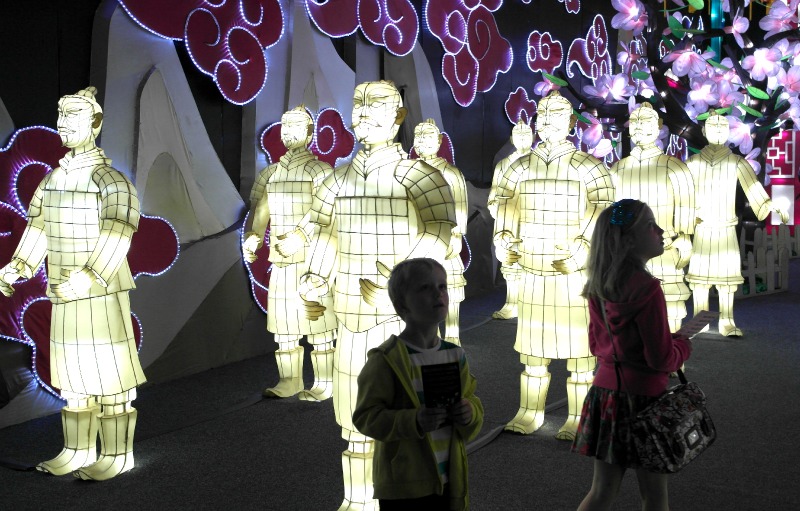 We visited Blackpool for a family weekend away whilst the Blackpool Illuminations were on. Every year, from the end of August, until early November, Blackpool's seafront plays host to the most incredible light attraction you will see in the UK. I loved it as a teenager, and I loved it again when I took my family 3o years later, and it has really left me in the Christmas spirit.
Blackpool Illuminasia
But if the 3 mile stretch of Blackpool's illuminations aren't enough for you, you can extend the pleasure of colourful light installations with a visit to Illuminasia, the world's largest indoor illuminations. And if you miss the season for the promenade lights, you won't be disappointed, as Illuminasia is open year round.
I honestly didn't know what to expect, but as we walked through the doors into the first room, I was blown away by how bizarrely beautiful it is. From the Terracotta Warriors through to the Emperor's Jade Palace in the Mysteries of China Zone, the children were transfixed by the colour and magic. They rushed to find their Chinese birth sign, and guess what? They nailed my kids – I now believe in Chinese astrology!
GG: witty, lively, flexible, humorous and curious

The Bug: sincere, tolerant, hard-working, honest and optimistic.
We moved on through the zones, discovering the planets, creeping through the Dark Zone, and feeling small in the Land of Giants.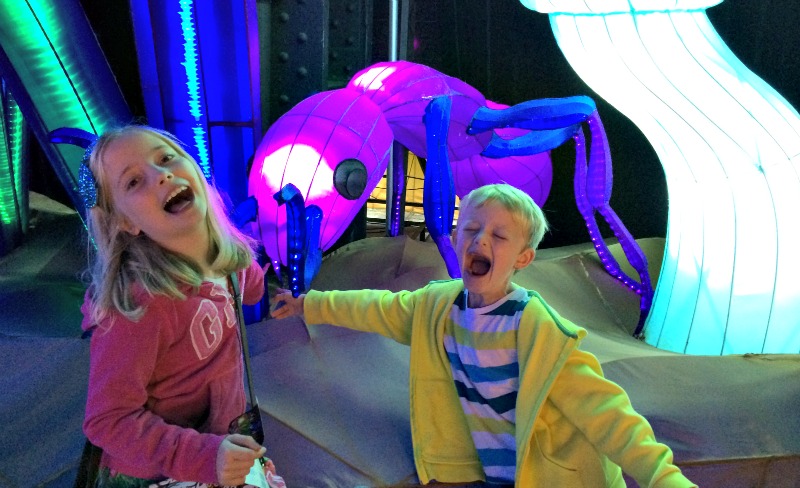 A dip into the jellyfish blues and sparkles of The Deep, and we were in the Wonders of the World, where we learned the precise angle of the Leaning Tower of Pisa, and oohed at the lights of Blackpool Tower, before being treated to a show of laser lights on Tower Bridge.
I was really glad we visited. Not somewhere to spend a whole day, but if you have an hour or two to spare on a trip to Blackpool, this is definitely not to be missed. Something rather lovely, and just a bit different!
Go to the Illuminasia website for more information on visiting. Our tickets were complimentary, for the purposes of review. All opinion, editorial and images are our own.