Our summer holidays would never be complete without a visit to the London aquarium. Ever since the Bug started his 'day out with dad' tradition, the fishy attraction has always topped his list of favourite things to do. Recently he has begun to identify every fast car he sees on the road, and is adamant he will one day own a Lamborghini, so this year they chose to see the James Bond car exhibition. But he couldn't skip the aquarium, so we all went.
One of the biggest highlights is watching the rays in the shallow pool. They are bizarrely 'human' as they flap their hellos on the surface of the water, waiting for food, but looking for all the world like they're waving a greeting. Then you duck down for a clearer picture of them underwater. We spend ages there, and never tire of them.
But lobster has become an equal fascination in recent years, as the Bug has discovered a love of shellfish unlike any other small boy I know. He will happily scoff a plate of calamari, mussels, or swordfish, but his ultimate treat is a lobster thermidor, much to the amusement of the adults around him. So when face to face with this giant lobster, it was difficult to tear him away.
Sharks are another key feature of the aquarium, and the giant central tank housing several different species is where we spend most of our time. We were fascinated by all of them – it never gets boring!
A new feature at the London aquarium this year is Penguin Point, an opportunity to see gentoo penguins close up on the ice. There are regular talks and feeding times where you can find out more about the penguins' habits, and the breeding programme. Then it's on to the Frozen Planet: Face to Face experience, an augmented reality installation based on the BBC programme of the same name. There's virtual interaction with killer whales and polar bears, complete with scents, sounds and visual effects to make it an exciting look at this part of the world for children.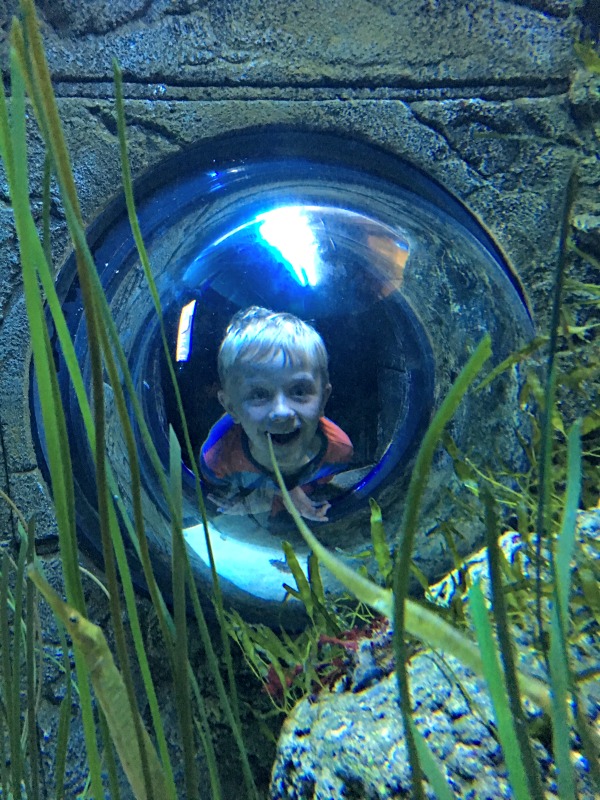 Of course, the London aquarium's location makes it the perfect place for a complete day out, and we never leave without sampling some of the South Bank's latest attractions. The SNOG bus is always a favourite, and we stopped for a frozen yoghurt as we browsed the street food stalls, and took in the iconic skyline of London along the Thames. There's always something new to look at, and we resolved to spend empty days down there more often, just hanging out together and taking advantage of living near this great city.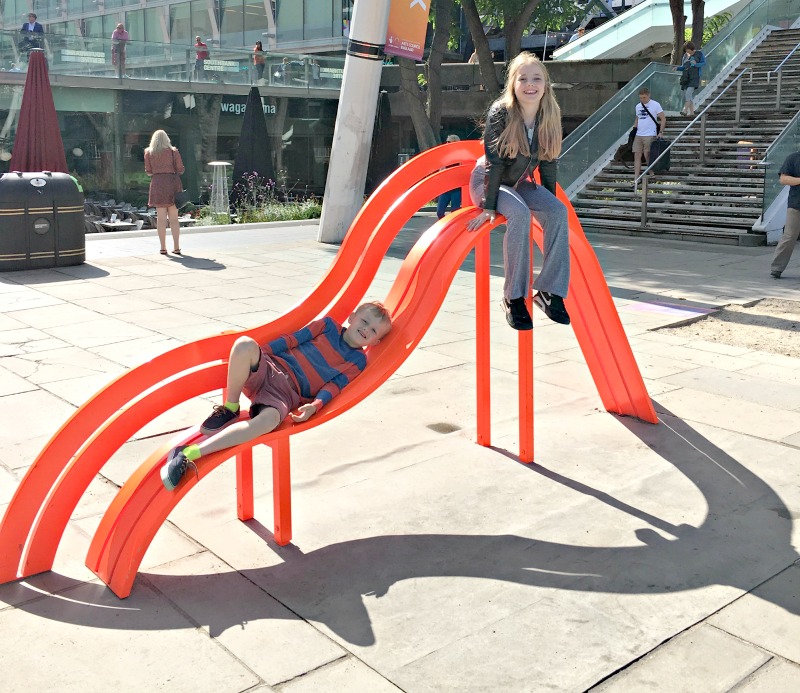 Thanks to SEA LIFE London Aquarium for our visit.