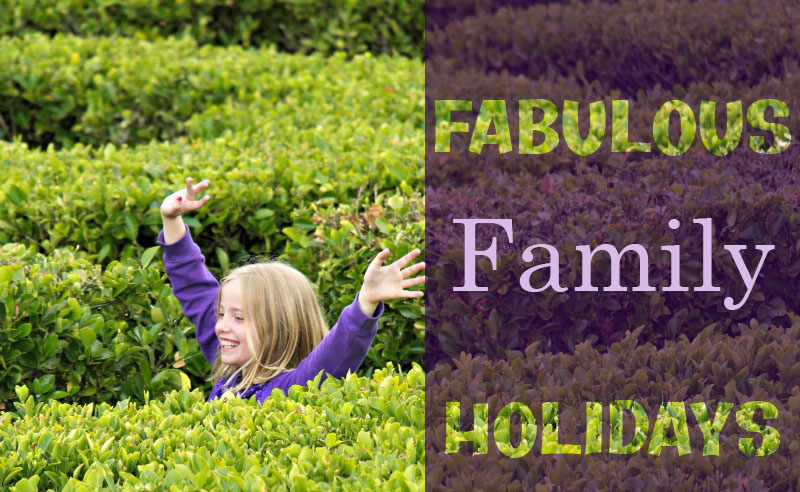 By GG…
It's a long way to Cornwall from where we live. It is, in fact, far enough to exhaust the battery capability of one iPad, one Samsung tablet, two DS consoles, an iPod, an old iPhone 4 that has seen better days but still has the Sims app on it, and half of my Mum's smartphone. A break for eating Quavers (one of those giant grab bags you get from the service station, not just the ususal flimsy little pack that wouldn't feed a flea) barely distracts for a moment, before the "are we nearly there yet?" chant begins again. And apparently, I won't be getting another of those amazing cream frappuccinos they sell in Starbucks because apparently they are 'daylight robbery.'
But, Cornwall is sooooooo worth it when you get there.
The view from our family room at the Sands Resort hotel in Porth was unrivalled by any I've had on the Mediterranean, or the Côte Sauvage, our usualy choice of family holiday destination. Miles (and miles) of perfect sandy beach, sea that's actually blue (unlike the grey we normally see on our East coast visits to Grandma), and cliffs that take your breath away. Especially if you're made to walk along them – she's worse than any boot camp marshal my Mum, with her requirement for activity before any kind of chip or ice-cream consumption!
But walk we did, until we found The Mermaid Inn, a pub which looks like a sticky-tabled bar food joint, but which sells the best chips we've ever eaten (seriously – triple fried £7 a plate is so not necessary for a good chip), and has the advantage of being right on the beach. We stayed for hours.
Sands Resort
We only had two days to make the most of the Sands Resort family hotel, so we immediately got stuck into everything they had to offer. Starting with the brilliant play equipment. As well as this awesome zip wire, and climbing frames, we had football, mini tennis, a giant chess set, and the maze you see at the top of this post to keep us busy. Deep enough that we felt the challenge, but low enough that our parents could still see us (and giggle at our mistakes) as we made our way through it. There was even a bouncy slide and castle!
The Bug and I were not overly keen to be dragged away, but a pre-dinner cider was almost yelling at Daddy from the bar, and so we headed off to eat.
Dining at the Sands Resort
The concept in the restaurant is inspired! A large room, it divides quite naturally into 3 areas, which you can take advantage of depending on your dining preference. If you have young children, and want to eat with them, you'll be seated in the main restaurant. Slightly older children like me, capable of being entertaining without irritating (ususally) can dine with their parents in zone B. Or if you're incredibly selfish and don't want to eat with your children at all, you'll dine in Zone C while the kids club staff supervise your offspring.
Needless to say, I wasn't having any of that, and we all headed to Zone B. Now, we'd recommend doing some prep before you book. There is a set menu price for three courses, at £22 per adult, with a reduced price for children, and this is where it gets complicated. Three different price bands for children, depending on age, and the instruction that children under 7 must choose from the kid's menu. Unfortunately, we found that the choices for children were limited, and rather unappetising. Not a problem, as children are allowed to eat from the adult menu for an additional charge of £2 per starter, £3 per main course, and £2.50 for pudding, over and above the set menu price. It took us a while to figure out what the bill would be, and we'd thoroughly recommend familiarising yourselves with the prices before you visit. Oh, and if you fancy steak, which three of us did, it's going to be £7.95 or £6.95 extra per head. Like I said, complicated!
Still, the food was mostly very nice, and we certainly enjoyed the slightly more mellow atmosphere of zone B. Of course, I wanted to check out the kids club too, so after dinner I sent my parents to chat to the lovely Agnes in the bar while I dragged the Bug off to partake of much more interesting activities.
Family rooms
The family rooms at Sands are cleverly laid out. You walk in from the corridor onto the children's twin room, complete with TV and intercom system, should you want to take advantage of the baby-listening service on reception. Up a step to a dressing area and bathroom, and then through to the main room, with a king-sized bed, TV and games console, and sofas. So in theory the children can get an early night while the adults chill out in their 'living' area with none of that whispering, shushing, and straining to hear what's being said on the latest episode of Game of Thrones.
In reality the Bug and I whispered and giggled and shushed each other while M&D got on with the serious business of photographing the sunset.
The spa and pool
The following day was all about Mummy. She had a treatment booked in the Ocean Breeze Spa, so we were sent to get fitted out in the free wetsuits Sands have for loan ready for our surfing attempts on Fistral Beach, while she did some serious relaxing. She rejoined us in a blissed out state, with toenails to die for, regaling us with all the local news she'd gleaned from her therapist, a local girl who knew a lot about the area. Then it was off for a chill in the indoor swimming pool before getting glammed up for our much anticipated treat of a night out at Jamie's Fifteen in nearby Watergate Bay. And if the weather's not great, there are loads of things to do off the beach too – we rather fancy the Blue Reef Aquarium in nearby Newquay.
All in all, we'd recommend Sands if you want a good value family hotel with great facilities for kids and adults alike, in a beautiful location. Two nights for a family of four in a Contemporary Suite A during the Spring half term holiday will cost £434 including breakfast. To find out more and check availability visit the Sands Resort Hotel website.
Disclosure: our stay at the Sands Resort Hotel was free of charge for the purposes of review. All opinions and editorial are our own.