The Bug got a pair of Heelys from his Grandma for his eighth birthday. Cool gift. He'd watched his sister and her friends gliding round the park for a while – and anything she can do, he wants to do – so Heelys is what he asked for. His sister helped choose them, picking out the high-top style she secretly wants for herself. He unwrapped them, loved them, and all was good. Until I tried to help him learn to use them. Cue grumpy face, and swift return from the park with a rather strong smell of defeatism following on our heels (pun intended).
So I enlisted the help of someone much younger – and better qualified – than myself. The next time we went to the park with wheels on our feet, GG was the teacher. Well, she was one of them – I, of course, had to teach her, how to teach him, without frustration and tears ensuing on both parts! This time, we took refreshements too, in the form of some Ocean Spray Craisinsand juice drink; Ocean Spray had asked us to celebrate the moments of colour that happen in a normal family day – a giggle, a hug, a sense of achievement, and I knew that would be easier if we had lovely snacks to give us a boost as they practised.
Heelys Lesson One
The telling part. Hands on hips, she stared him down and told him what not to do. Then she told him what he should do. There was some huffing. I told her what not to say. And what she should say instead.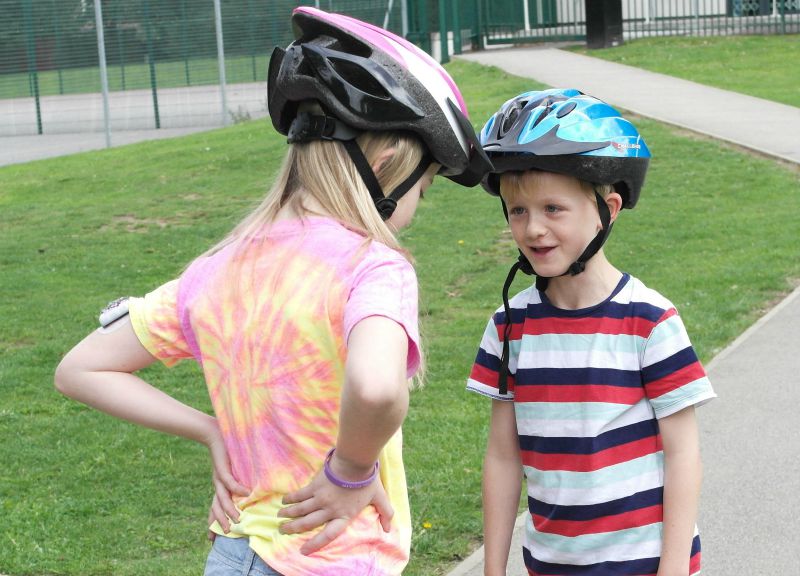 Heelys Lesson Two
The I lead, you follow, stage. They progressed from hugging the fence, to holding hands, and getting a feel for the wheels.
She remembered to stay cheerful and encouraging when he did less than perfectly, and told him he was good at it, when he was not. I smiled smugly at my coaching skills. They moved on to the side-by-side approach.
They figured out how to do magic floating. Yeah, okay, there was some falling over.
Heelys Lesson Three
They actually started to have some fun. He could do it, but she was better. I've always found this to be the perfect set-up in our family. Must remember to talk to her about that sometime.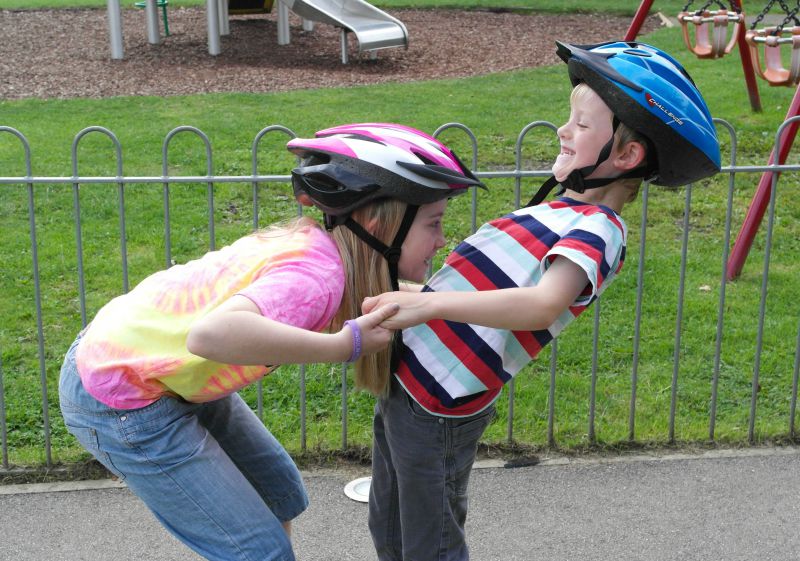 Heelys Lesson Five
They celebrated with a hug. Or it might have been a tickle. Or a shove. They all merge into one sometimes. But they were both smiling so I took that as a win. I metaphorically patted myself on the back for a job well done. I taught my son to use Heelys.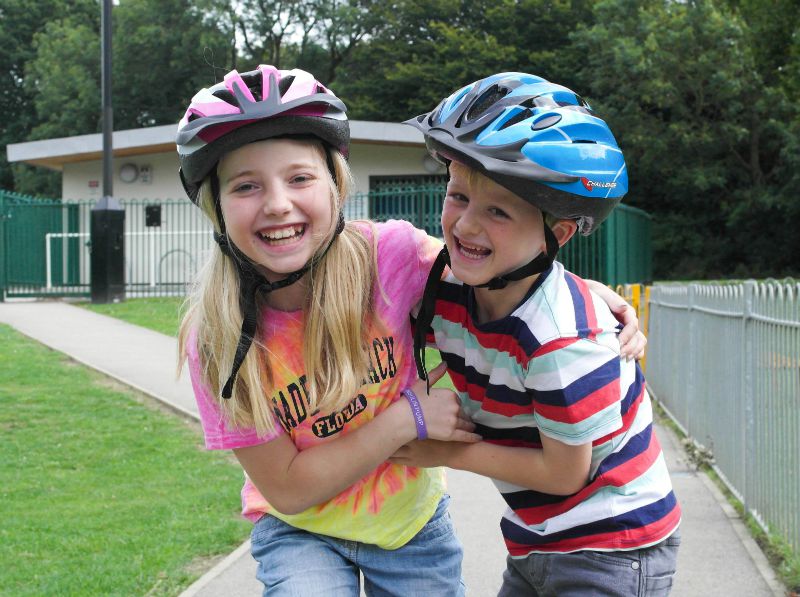 To celebrate I took myself off to the swing.
And so did they. I wonder how you stop when you have wheels on your feet?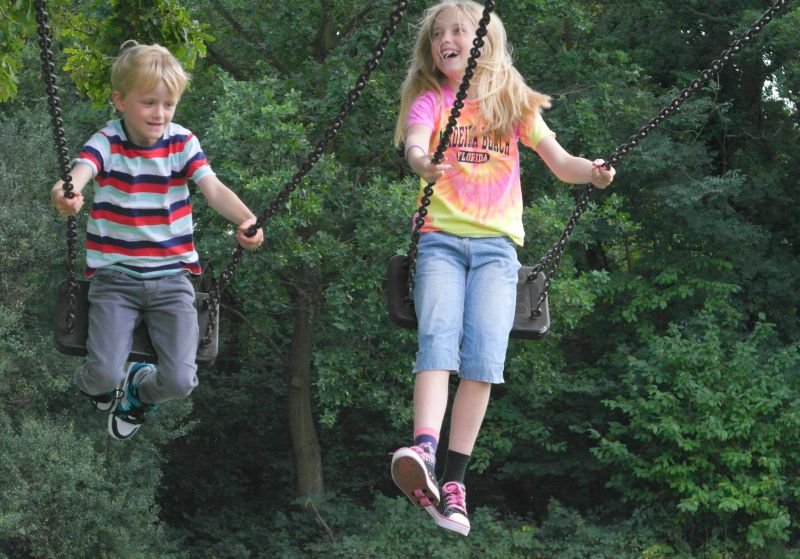 Ocean Spray was born in 1930 from the resourcefulness of three cranberry growers, who turned a jar of cranberry sauce into worldwide brand, best known for its Cranberry Juice Drink. For their #JustRefresh campaign they're launching Craisins, perfect for a school snack and a quick boost of healthy sugar when you need it. Which we did after all that exercise!
I'm working with BritMums and Ocean Spray highlighting the everyday  moments of colour that give each of us a little lift, just like Ocean Spray adds colour to our day and delights us all year round. I have been compensated for my time. All editorial and opinions are my own. Visit Ocean Spray for more information.