I am rocking at parenting today. Today, I sorted out my son's school shoes for next year. And they look tough enough to withstand 9 months of kicking around the playground as top dog in year 6. Provided he doesn't grow in the next 9 weeks.
School shoes that can handle the worst school run
I'm actually thinking of putting a complaint in to his headteacher. In five years, he has never had to wear school shoes. He's had to own them, but he's never actually had to wear them. They've had this indoor:outdoor shoe policy, whereby they change from their outdoor shoes, into proper school shoes once they're inside. I applaud it. Given the amount of dog poo on the school run, I'm seriously happy about the prospect of my child being able to sit on a poo-free carpet while he improves his literacy.
Only they never bother. Such is the volume of occasions when he's had those black shoes on his feet that I've taken to buying the cheapest rubbish I can, investing instead in decent, well-fitted trainers that support his feet on the way to school, right through the dog poo, onto the school carpet, into the gym, the assembly hall, and back home again. Those £5 bits of plastic have sat happily under his peg for five whole years.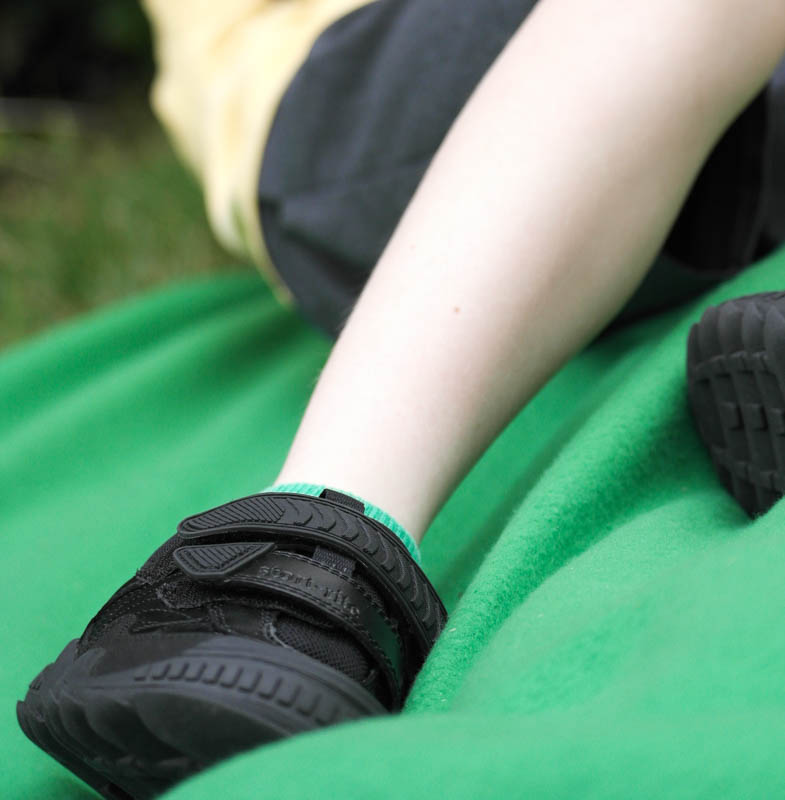 So there I was, approaching his final junior school year, thinking smugly that my 10 year old would only cost me one decent pair of trainers this year. Seriously, his feet never grow; twice I've put Duck Tape over his soles at the end of the summer term to make sure they last it out. Then, the letter arrived. Next year, there will be no indoor:outdoor shoe policy. Students will be required to wear proper school shoes at all times. Except during PE. Then they will need trainers. So just like that, we've gone from one pair of shoes for all purposes for the entire year, to three! Why three? The school shoes; the trainers; and the extra trainers to keep at school, because heaven knows we'll never remember to take them in and then actually bring them home twice a week!
Luckily, as you can see, the shoes we've chosen are going to last. Not for nothing have Startrite called them Riptape school shoes. They sound hard, and they are. They have scuff resistant toes (for football and climbing), flexible rubber soles (for climbing, and grip), and an antibacterial lining (because, you know, he's a boy who climbs…). Plus, they have those velcro straps. Which means that he will actually undo his shoes to put them on, instead of breaking the backs of them because he can't be bothered with laces.
The great thing about Startrite school shoes is that they come in 4 different width fittings. My whole family has wide feet (I'm not kidding, when New Look started selling £10 sandals in 'wide' I nearly cried with joy), so it's actually difficult to get shoes that fit well, and don't rub along the sides of the feet, or cramp the arch. Evan already has a bit of a callous on the side of one little toe that I'm hoping to eradicate by putting him in properly fitting shoes. You can go into a Startrite stockist and have them measure your child's feet, or you can actually do it yourself at home, using the Startrite Click 'n' Fit tool on the website.
He seems pretty happy with his new shoes. What's more, they look really easy to clean with just a quick wipe over. Which is just as well.
Thanks to Startrite for our Extreme Pri school shoes, which retail at £52.99. Now all I have to do is remember to put trainers in his PE kit, and pray he doesn't grow.