Being stuck at home is never easy. In fact, for some it's a nightmare. Not being able to do what you want, with who you want. The same for your family. It can be heartbreaking to watch your children lose their spark, because they're missing friends or family. But there are things you can do. Things to keep your health on track along with your family's.
The truth of the matter is, no one knows when it's all going to end. This is primarily because there is a high impact second spike anticipated which could hit at any time, but also because places of work, leisure, schools etc. are finding it particularly hard to protect their staff and visitors during opening hours. So, instead of just deciding to power through, you'd be better to embrace what's going on by trying to work around it. People are all unique, and you might have to find things that work for you, and that might be different for your family and friends. It'll be tough. However, through trial and error you can find ways to not only keep your family's health in check, but to also keep them from becoming too bored. Here are some ideas:
Start a Project
It's always important to keep focus. If you're all stuck at home, it might be worth considering starting a new project. The best kinds are ones you can all get involved with, like a major change to the garden. This could involve making a new area to attract wildlife, to potting a load of new plants. You might be laying down new decking, or painting the fences with new varnish. It might sound expensive, but consider a site like Netvouchercodes.co.uk to get yourself a deal.
If the weather is too unpredictable where you are, you might want to focus on an indoor project instead. Painting a room is always a good idea. Just make sure you go over the do's and don'ts with children beforehand. The project could be even more involved, like remodelling a whole room. Again, there are high cost implications here. If you were looking for extra involvement from one of your children, then changing their room is a great way to get them interested. Word of warning, don't try and do anything super technical with the electrics etc. Just because tradesmen can't make it to your house at the moment due to Covid 19, it doesn't mean you should have a go yourself. Put anything major like that on the back-burner for the time being. Starting a project is a great way for the family to come together, and to ease any boredom.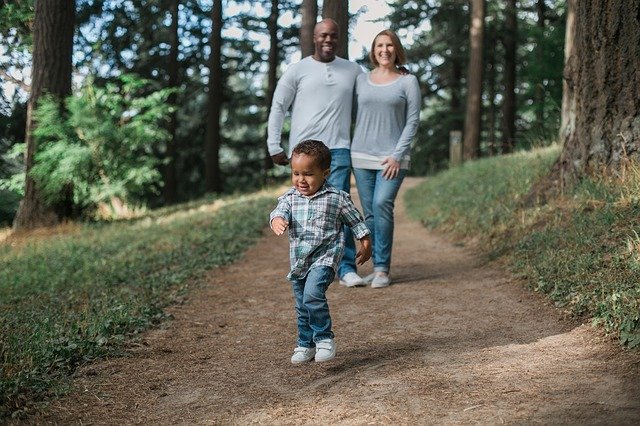 Always Aim For Your Five A Day
It's always important to aim for this. But now that you and any children are home, it can be hard to provide it. And also quite expensive. Some children can also find it incredibly hard to get to eat five a day. If this is the case for you, you may want to look for some alternative health products, like vitamins. These can sometimes be expensive, so have a shop around to find the right stuff.
There are plenty of creative ways to make them eat five a day. Think about a smoothie, they're usually quite tasty due to the sugar and flavours of the fruit. It's easy to slip a little kale or spinach in those without them really knowing. Juice counts too, so some orange juice or apple juice in the morning can bring those numbers up. The rest you just add to meals and snacks. It's not too hard, but it is unfortunately something you need to keep on top of to ensure it happens.
Get Out And About
Taking long walks is a great way to divert boredom. Do this every day and you'll get yourself and your family into a routine. The different scenery is a great way to keep children engaged. You might have to start going further afield after a while to explore different areas, but if you start adding up your steps you'll realise not only are you getting out of the house, but you're getting some really good exercise in place.
You don't have to walk either. You can cycle. You may not have the equipment, and it can be costly, especially to buy bikes for the whole family. But if you do, and you have a safe route mapped out, this can be a great way to get exercise and to have some fun. You'll bond along the way too, and the burn of energy is a great way to keep the youngsters calm. The only issue here is that if you hit a bad snap of weather you'll have to think about waterproofs to keep everyone dry when you're exercising.
Channel Your Artistic Side
You can help your children with their creative side by encouraging them to paint, draw, colour and create. Do the same yourself too. A lot of people find this relaxing and it can be a brilliant distraction from any stresses or annoyances you may have due to being stuck inside on lockdown or quarantine. One of the easier ways to ease yourself into this is by getting an adult's colouring book, or something similar. Maybe you want to start with some calligraphy or drawing techniques. Whatever you choose, you'll soon find yourself in a more relaxed state of mind.
Workout Together
One of the best ways to stay active and get the exercise in is to workout. If you do this with your family it can become quite fun. There are dozens of workout videos out there online if you didn't want to try coming up with anything yourself. The good thing here is that there are different levels of workout too, depending on your skill or fitness level. You can do this alone or with family. The key is to do it at the same time every day so you can get into some kind of routine. The morning is best, maybe not long after breakfast because then it's out of the way for the day. Try not to fall into the trap of overdoing it though. You can have too much of a good thing. In this case, you'd be better off doing this for a couple of days and then getting the exercise you need outdoors. Getting outside is far better for you. Keep the online workouts to days where it's raining and getting outside is more tricky.
Keep Up With Friends And Family
Modern technology is brilliant. It's so easy to keep up with friends and family using facetime, zoom, webcam etc. Try to set these catch up sessions up often with your friends and family. Especially for your children and their friends. Being able to speak might make all the difference. You don't just have to catch up either. You can take part in quizzes and other forms of games. Hearing their voices will do a lot for your mental health, especially if you are feeling slightly lonely. You can do this online with a game console too. A great option for your children to keep up with their friends. Make sure they can connect their console to the internet and add their friends. There's no harm in you doing this too if you enjoy gaming and have friends who do the same. Just make sure you monitor your family's use of the console.
Do you have any other family health suggestions while you're stuck at home?