This time last year, the Bug was afraid of water. The weekly swimming lesson had to be tackled with a careful blend of patience, encouragement, tear-immunity, and McFlurry promises. If we could get him into the water without a tear falling, it would be brilliant; if the grumbling was allowed to take hold, an inconsolable wreck would be handed back 15 minutes later.
So an element of trepidation hooked up with us as we hit the swimming pool on our Siblu holiday last July. We needn't have worried:
(Do watch to the end of this video; if you don't have 5 minutes, I suggest skipping to the last 2 minutes – you will split your sides).
All it took was a deep breath, and that first jump! And my reason for telling you this? Blogging conferences are coming up soon, and as usual, lots of newer (and some not so new, that might surprise you) bloggers are sending out nervous tweets about meeing up "in real life." Some truly lovely people are too nervous to come along to Blog Summit, and to BritMums Live.
Nervous? Take a deep breath, and jump into the blue!
Two years ago Mummy had been blogging for all of 6 weeks when she won her ticket to Cybermummy. She was nervous, she knew no-one there, and she was terrified. She painted on a smile, sqeezed into her best dress, and jumped. She smiled at strangers, and within minutes was approached by Caroline and Mari. They were lovely, and it was a start.
A start which eventually led to her gaining confidence in the great big pool of Parent Bloggers, attending more events, and culminating this year with an invite to speak at BritMums Live. More nerves? Of course. But nerves can be overcome. Nerves can serve you well; they make you perform, they inspire you to make the best of yourself. Nerves lead to tentative greetings with people who become friends.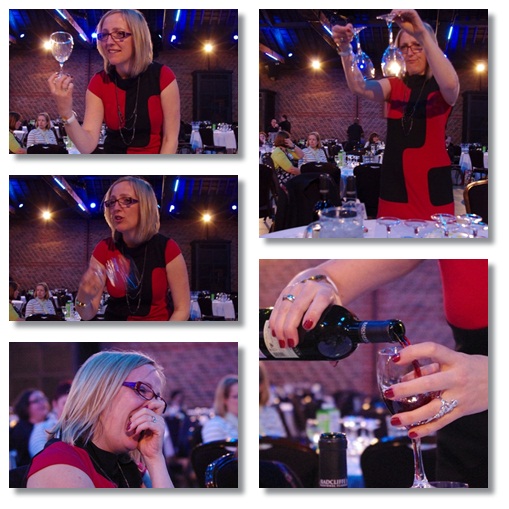 Images courtesy of MotherScuffer
So jump right in. Grab your nerves firmly by the hand and seek out this lady – she will probably pour you wine (if she hasn't consumed it all herself)!
We are being sponsored to attend BritMums Live by Siblu Holidays, who provided my brother with the perfect setting to conquer his nerves.