Some might say that there's no bad time to organize a trip to London (when the world gets back to normal, anyway), and it's hard to disagree with them. The bustling capital of the UK, one of the best cities in the world, has a lot to offer at any time of the year. However, if you're planning a trip to the city once things calm down, then there are a few times that you want to go in particular. Here are a few examples of when London really shows its best self.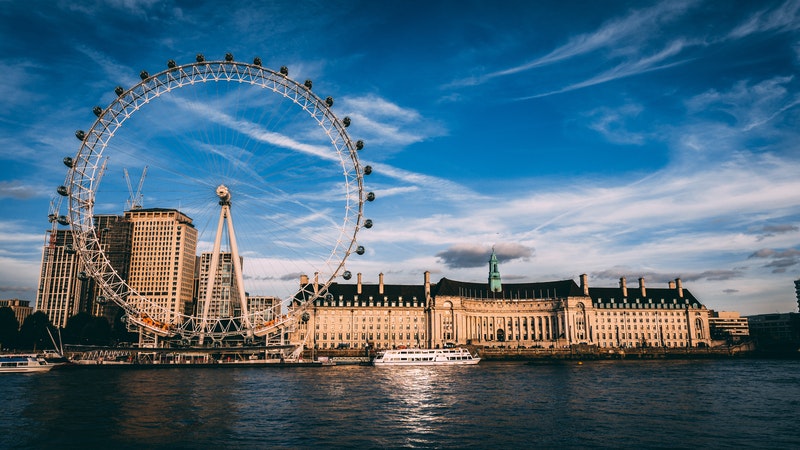 When the weather's at its best
While there isn't a time where London isn't busy, most tourists tend to arrive around the end of spring leading into summer. This is when the weather is typically at its most picturesque and when the greener parts of the city tend to shine. As such, there are a lot of events that take advantage of being outside, such as the London Marathon, not to mention the RHS Chelsea Flower Show. If you want to see some of the absolute best parks in the country at their peak or you want to enjoy some of the city and surrounding towns' fun outdoor events, then this is likely the best time to come for a trip.
Peak museum season
The time of year mentioned above also tends to be an excellent time for anyone who wants to explore the huge variety of museums available in London. Specifically, you want to hang out in the city around late April or early May. The highlight was an event called the Museums at Night, which happened twice a year before it stopped running. However, though the event might not be organized in the future, it's still likely that many of the museums of the city will continue to celebrate the occasion in their own way. Take a look at some of the best museums in London, including the Science Museum, the National Gallery, and the Tate Britain. Depending on when you time your visit, you might even be able to get some free tickets.
During half-term
If you're looking at a family trip, then there are few better times to spend a long weekend in London that during half-term holidays. For one, it's going to help you entertain your kids who suddenly have a lot more time on their hands for a short while and want to make the best out of it. What's more, a lot of family attractions in the city will have special half-term deals or put on event special events. The Imagine Children's Festival tends to happen around this time, for instance, which can involve all kinds of arts and crafts, creative workshops, and more. Give the kids something to look forward to on their break.
When anything royal is going on
London is a big metropolitan city, but it's still very much characterized by a British identity. As such, any time there is a big royal event, you can be sure that there are going to be parties to find in the city. Royal weddings tend to be the biggest and most boisterous, but they don't come around quite as often. The Queen's birthday is usually another big event, which includes things like 41-gun salutes in various parts of the city. There's an official birthday and her "actual" birthday, but both of them tend to be pretty big days for the city, especially if you're coming to the city to enjoy something closer to a party rather than a day out.
Get an earful
If you want to experience something truly cultured and feel your emotions welling up uncontrollably in your chest, then there's nothing like live orchestral music to take you away into another world. Music festivals and events are extremely common in London, but perhaps the biggest, most famous, and most wondrous of all is the Proms, also known as The Henry Wood Promenade Concerts, which typically tend to happen towards the end of the summer in the Royal Albert Hall. Even if you can't make it to the hall, there are other orchestral and band music events that dot the city at this time, allowing you to enjoy an earful wherever you go. However, it's the Last Night of the Proms that offers some of the most breathtaking musical celebrations you're likely to see in a lifetime.
Catch a party
This might not be the most suitable time for a trip with the family, but if you're looking for a time to party, to mingle, and to enjoy the nightlife of London, then October tends to be the month to make it. There are all kinds of places to hang out at night, some of them pumping and energetic, others that take a much more chilled out approach. London Cocktail Week in October is an event that the latter kind of place specializes in. A host of cocktail bars around the city offer not only discounts but wholly unique experiences that make your night out a lot more interesting and artistically invigorating.
New Year's Eve
Though it might not be happening during the turn of 2021, the New Year celebrations in London are truly a spectacle to behold. There are parties pretty much everywhere through the city, with events for people of all ages, whether you want a kid-friendly concert and party or you want to enjoy the nightlife of the city at its most exciting. Most famous of all, of course, are the fireworks that go off over London Bridge. The New Year's Day Parade that follows is just as much worth catching and seeing in person. It's one of the busiest times of year to be in the city, but it can be a once-in-a-lifetime event at that.
Christmas in the city
Perhaps the only time of year that's more magical than New Year's is the holiday season. Christmas 2020 might not be quite as jam-packed as it usually is, but there are still a lot of events that are set to go on for the moment. Of course, there's no better time to bring the family, too, especially with events like Hogwarts in the Snow, which involves a walking tour of many of the familiar sets from the beloved series of films. Christmas at Kew Gardens is its own magical adventure, as well. The gardens are decorated with over a million lights that create all kinds of displays and spectacles that are sure to memorise. Places might be limited in 2020, but the best thing about Christmas is that it comes every year.
A splash of colour
One of the unique things about Britain and London, in particular, is that its "Britishness" doesn't just come from one history, but rather it has come from a variety of cultures around the world, one way or another. Nowhere is this more on display than during the Notting Hill Carnival, which typically happens around August. This is a carnival that celebrates all things Caribbean, including music, history, culture, food, fashion, and much more. While originally an event centred around the West Indian diaspora in the city, it has grown to welcome people of all backgrounds and ages with such a display of colour and emotion that you won't likely forget in a hurry.
As mentioned, any time you can get to London, it's not difficult to have a good time. Being there during a big event might even cost a little more thanks to all the tourism that it draws, but it can lend to some pretty unforgettable experiences.