It's been a stressful few weeks here. People tell me I've never looked better, and that's down to the weight I've lost; I wish I could have lost it training for my half marathon, or eating a sensible diet, but actually, it's all down to stress. Every cloud…
To be honest, when my 2 closest friends suggested a spa morning I didn't think I'd be able to take advantage of it. The enormity of what is happening in our lives right now doesn't allow for random and happy thoughts to dwell for any length of time, and everything normal just seems pointless. Enjoying ourselves feels somehow criminal, a betrayal of our daughter, and so we get through each day by functioning rather than living.
But last Wednesday I headed off to Verulamium Spa with my swimsuit and greeted the women who have been my rocks through many years of parenting, and who feel our current pain as closely as anyone who is not living it possibly could. They love my children, they know me, they don't judge, and they try so hard to understand the unfathomable.
And I did begin to relax. Verulamium Spa is a new addition to the huge redevelopment of our local sports centre, Westminster Lodge. Tucked away to the side of the huge pool, tennis courts and gym, is a little oasis of calm style which can't fail to make you breathe deep the moment you set foot through the doors. With heat and steam rooms to suit all preferences, and a hydro pool whose jets pummel knotted shoulders into chilled out submission, there is no better place to spend a morning if you need some downtime from daily life.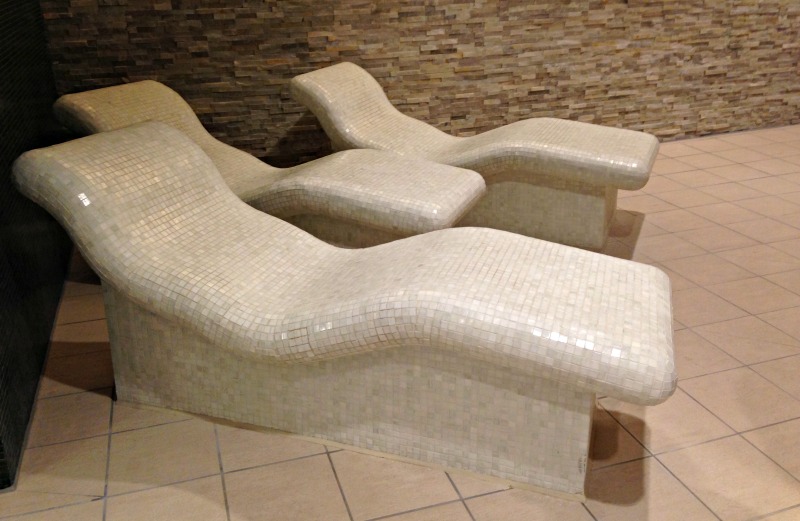 We were there on a quiet morning, and completely monopolised the heated mosaic tiled beds – wonderful for aching muscles – just catching up on each other's news and offloading to each other.
Like all good catch ups with friends, after the action, there was coffee and cake to keep us going.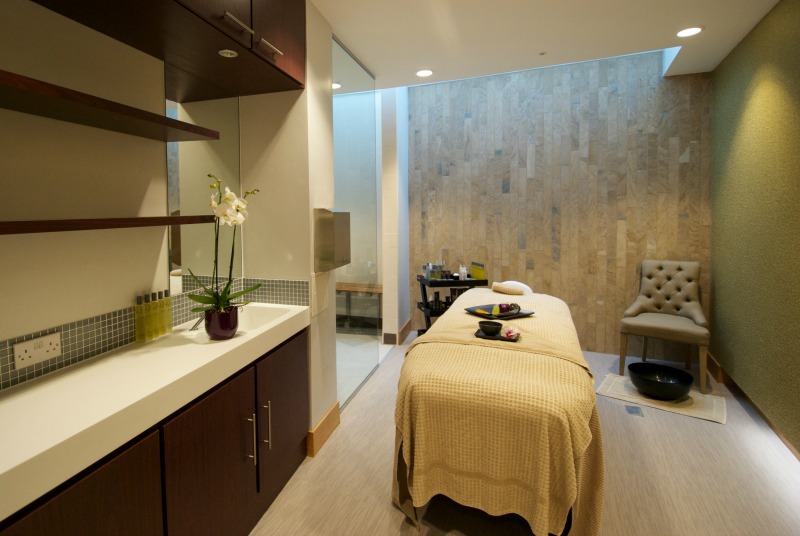 And then we were off to the beautiful treatment rooms for facials and a massage. Now I like a firm massage – stroking doesn't do it for me – and my therapist was careful to check her pressure. There were knots in there the size of conkers I'm sure, but she worked on them brilliantly to really leave me feeling like something worthwhile had been achieved. I commented on how cold I felt, and within moments the temperature changed and the heated bed was switched on for me. Bliss!
Of course, it's going to take a lot of time for my stress levels to get back to anything like normal, but I was convinced of this: even when you're up against it, with a steeper learning curve ahead of you than you could ever imagine, and grief to factor in as well, taking time for yourself is never pointless. In fact, some time to relax with friends and do normal things, is what edges you back to normality, and helps you conquer your new version of normal. Verulamium Spa did that: there's no better place to relax for a few hours and begin to find the bits of you you thought you'd lost.
Disclosure: our time at Verulamium Spa was complimentary, for the purpose of review. All opinion and editorial is my own.