Well it's Christmas Eve. Don't tell anyone, but I've taken a sneak peek at GG and the Bug's letters to Santa. I know I shouldn't – I know I should wait until tomorrow to see what the big man brings for my occasionally cheeky, but mostly gorgeously good children. But I couldn't resist. Here's what they asked for:
Ok, so it could have been worse. Bit worried about the gun though… Let's have a look at The Bug's greatest desires (he was stropping about his writing ability so his sister stepped up and wrote for him: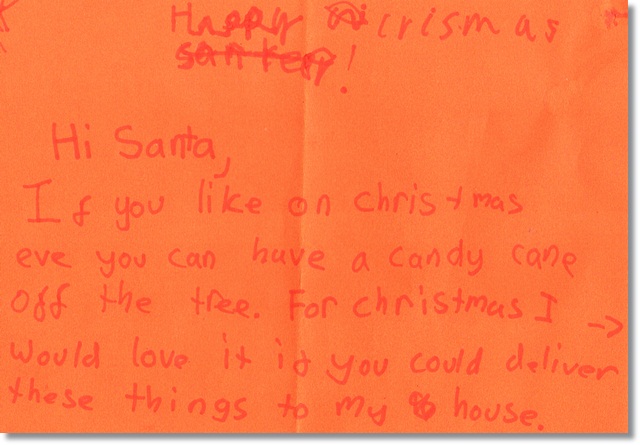 Uh-oh more guns. But wait! What's that?? A dog?????? Does anyone have Santa's number?
Merry Christmas!