By The Bug…
I don't say much on this blog. It's not because I don't want to (although I am currently in veto discussions over next week's Wot so Funee?); it's because living with two vociferous females makes it hard to get a word in edgeways – goodness knows how Daddy feels! But after last Friday's Mad Blog Awards, I need to have my say about the winning ladies.
The Mad Blog Awards 2013
For the last 2 years we've been lucky enough to attend the Mad Blog Awards ceremony. I say lucky, and I know that the ladies of the Actually Mummy gang feel incredibly privileged, but for me the limelight is somewhat more of a challenge. I'm only 6 and a little bit shy, and they drag me out in finery onto a red carpet?? That said, I do like nice threads, and I was feeling rather cool this year in my Zara boots and my River Island outfit – I mean, who doesn't crave a black Tiger T-shirt and turn-ups?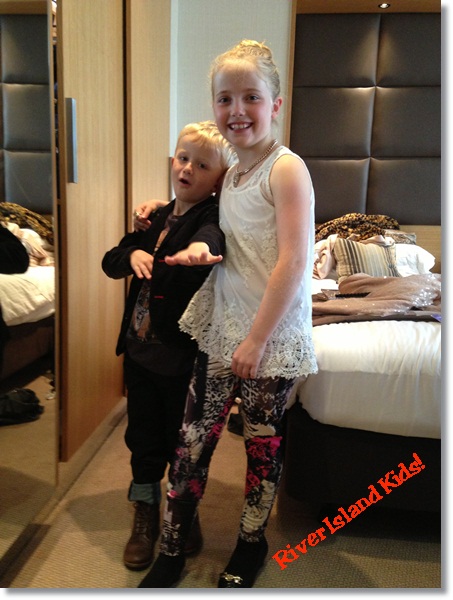 Stagefright kicked in around the time I became slightly cranky about the removal of my DS, so the vast majority of photos see me perfecting my teenaged boy expression (I'll have it nailed by the time I'm refusing to holiday with my parents).
This was definitely a night for winning ladies, and these two are mine. I'm told that boys can and do win MAD blog awards, so I'm planning mine *buys url for victormeldrew.com* In the meantime I salute The Future's Rosie, and Goodbye Pert Breasts (I'm told I'll know what that means eventually – in the meantime, any tips on how to stop girls annoying me would be handy).
Winning Ladies
These 2 winning ladies were lucky enough to be loaned their designer dresses by Wish Want Wear, the dress hire agency. They supplied Mummy's MADs dress last year, when she won, so it seemed sensible to stick with a winning concept. This year she had a last minute panic about what size she was, but they were extremely helpful and sent a beautiful alternative at the last minute. It really is a very cool way to get yourself a statement dress without the accompanying price tag. You simply post it back to them in a pre-paid box after the event.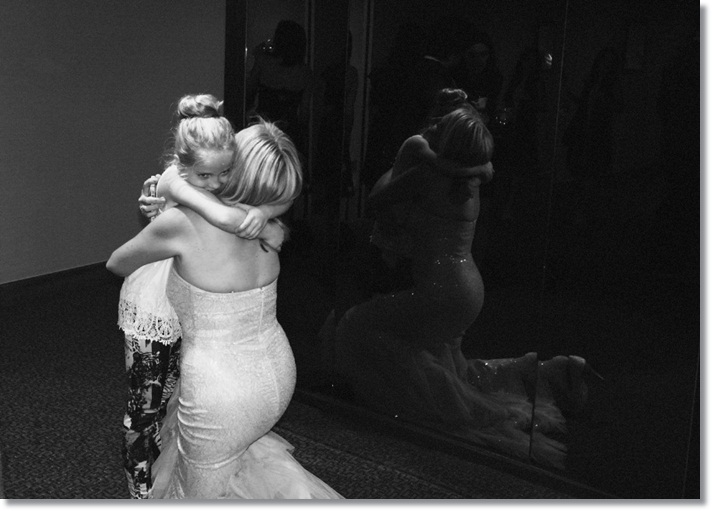 Photos done, there was just time for a quick "Good luck Mummy!" and proceedings were underway. In truth, I was eager to be off to Inamo so that I could order 7 lemonades and 3 bowls of rice in quick succession from our interactive table while Daddy checked his twitter stream:
It's a good job I left when I did, by all accounts, because this is what Mummy did next:
Yes, apparently it is de rigeur to wear your onesie if you don't win your category *sigh.*
This photo was taken by Downs Side Up, who is always a winner in our eyes. Other memorable winning ladies were Mammywoo, who is amazing, and we've always been a little bit in awe of her; Baby Budgeting, a genuinely lovely blogger, who totally deserves a trophy after 4 years of turning up to cheer someone else; and of course Jennie, who is braver than anyone we know. And we will never attend the MADs without remembering sweet Kerry and her beautiful family, having spent last year with her husband Nick, and blogging partner Emma.
Despite not winning our award this time, we had a fantastic night courtesy of Sally and Parentdish – they go to so much effort to let bloggers celebrate. Not to mention the fact that they sanction – nay, facilitate – the letting down of hair in a big way. We had an epic time getting ready in our lovely room at the Royal Garden Hotel – look away now if you're of a sensitive disposition…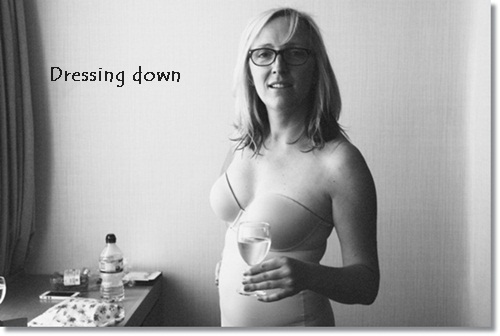 * All those stunning black and white photos are by the incredibly talented Mammasaurus – thanks Annie. 
* GG and I were given our outfits by River Island, who sell really really cool kids clothes! Mummy was loaned her dress free of charge by Wish Want Wear, after spending the best part of a year window shopping on their site 🙂 If you go there today this is what you'll see – all you winning ladies going to the MADs 2014 might want to take a look:
I am also hugely grateful to Soda Stream, who payed for my travel to, and overnight accommodation at the awards. We reviewed their fabulous slinky new Soda Stream design recently here, and will shortly be telling you about a very cool night we had drinking their cocktail flavours!