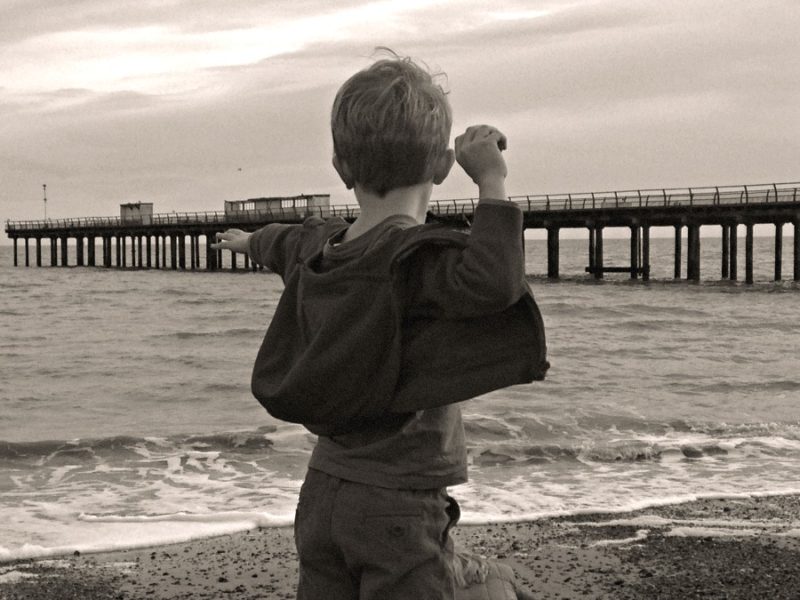 We try to visit Grandma during the school holidays. We look forward to the trip – aside from anything else, Grandma has dogs, the thing we most covet at the moment. But even better is the chance to rummage around  on Felixstowe beach. It doesn't have to be swimming weather, and we don't need buckets and spades; we're happy with simple things:
filling Mum's pockets full of stones suitable for the rock tumbler
finding the perfect stick for drawing in the sand
throwing pebbles – distance and skim is not important, it's the satisfying plop into the foam that we seek.
We could spend hours there; I'm not sure what it is that keeps us in thrall for so long. There is something there that keeps our attention beyond the physical fact of pebbles, sand and driftwood. Perhaps it is the rhythm of the waves, sometimes gentle lap, sometimes breathtaking smash against the beach. Maybe it's the fresh coldness of the air, or the call of the gulls, the occasional honk of the container ships as we try to guess their destination.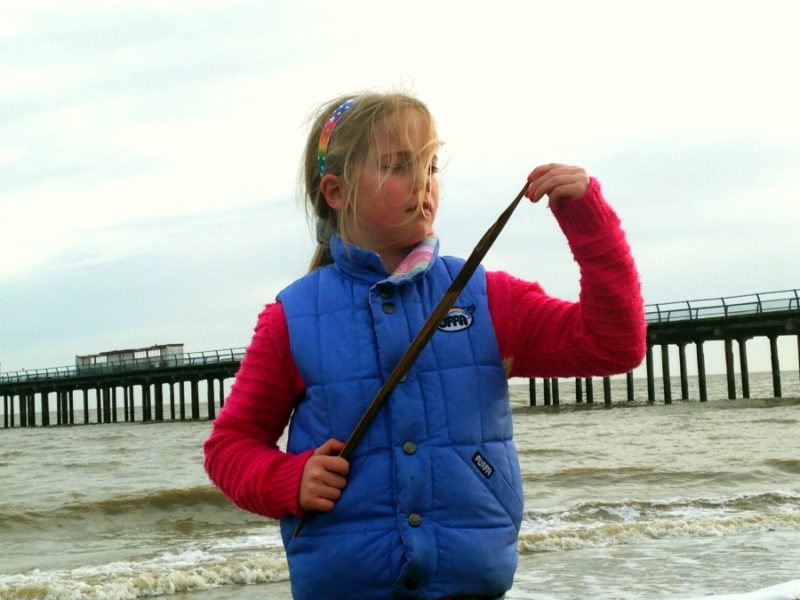 Of course, the call of a hot sugared doughnut eventually gets the better of us and we're quick to abandon our games for a sprint to the kiosk.
We're joining in with Project 365 at The Boy and Me, and Better Photo Project at Love All Blogs. I tried the black and white newspaper effect tip from last week on my first image, but I'm not happy with it. I think possibly the light was too flat in the first place, as I've struggled to edit the others. I know purist photographers are not fond of gimmicks, but my personal favourite is my second shot, where I used a sunglow effect in Picmonkey. I love the promise of where that stone might go…
Also linking up with Coombe Mill's Country Kids, Mummy Daddy Me's Ordinary Moments, I Heart Snapping's Living Arrows, Mummy Never Sleeps All the Small Things, PODCast's What's the Story, Snowing Indoors Point and Shoot, and The Olivers Madhouse Magic Moments. All blogs whose photos are inspiring my journey to get better at this thing!